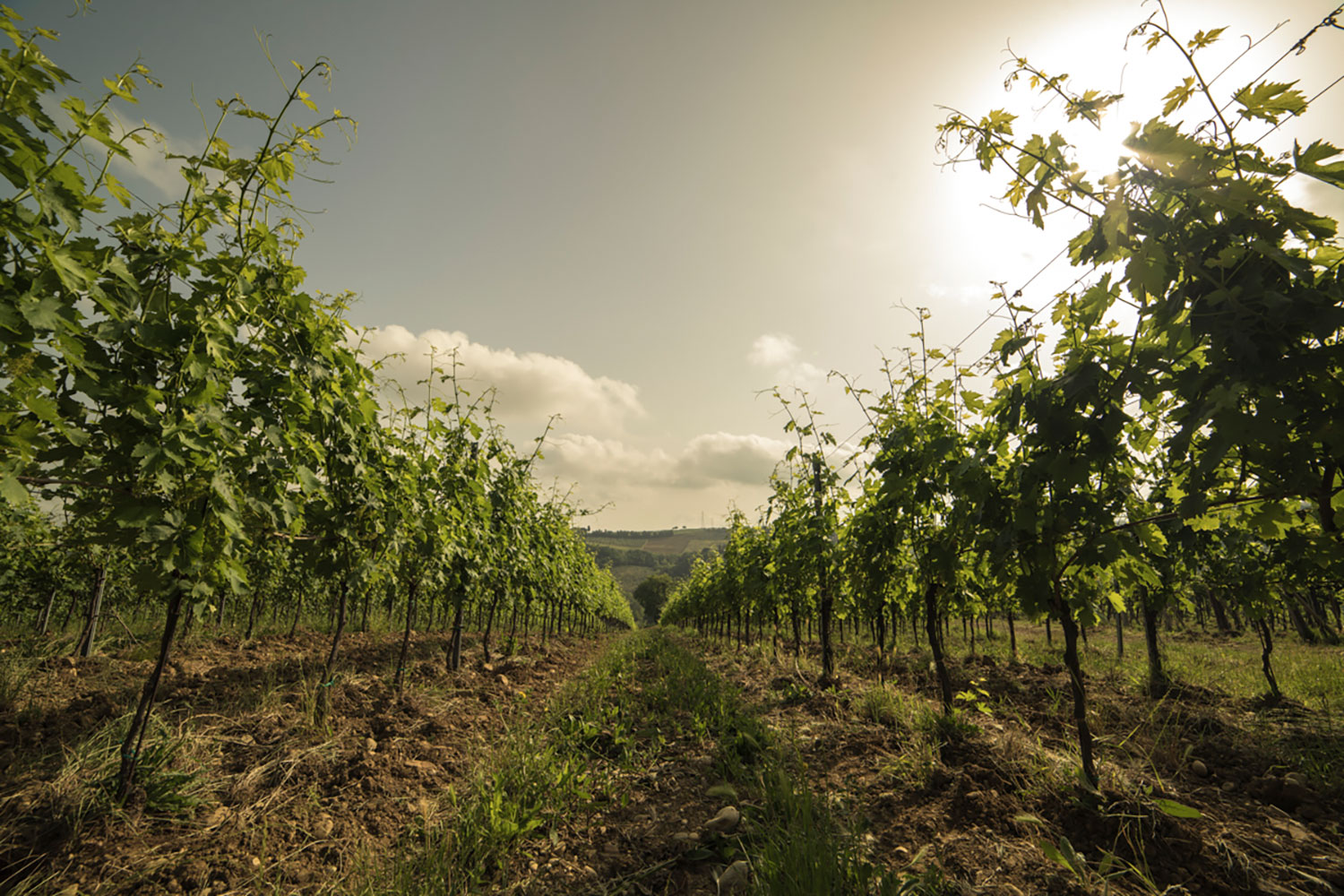 Organic Farming Respect for the environment and its resources
The meaning of the term "organic farming" indicates a working methodology that only allows the use of products present in nature, excluding the use of chemical synthesis substances or those deriving from genetic manipulation. This is a production model based on respect for the environment and its resources, an opportunity for maintaining the ecosystem and its biodiversity.
In the organic system there are no herbicides, fungicides or insecticides; therefore, it is a targeted agriculture, where tradition, science and awareness are integrated. These elements are complementary to one another as well as being essential for communicating the value and expression of the land through one's own products. In Italy, organic viticulture is subject to the Regulation EC N. 203/2012, which enforces certification of the entire process of winemaking and processing of grapes through appropriate bodies accredited by the Ministry of Agricultural and Forestry Policies.
The new legislation requires the European logo to be shown on the label as a guarantee that the organic wine meets the approved standards. Our farm uses the ICEA certified body which guarantees our products meet the excellent standards required for consumers and the environment that surrounds us.
More than just wine From the passion for our land
The Podere di Marcialla farm is located on a green Chianti hill, halfway between Florence and Siena and covers an area of ​​28 hectares of which 13 are vineyards and 8 are olive groves.
The company philosophy of "eco-sustainability" is breathed in every detail and results in the daily search for the maximum expression of the terroir in the absolute respect of the environment and its biodiversity.