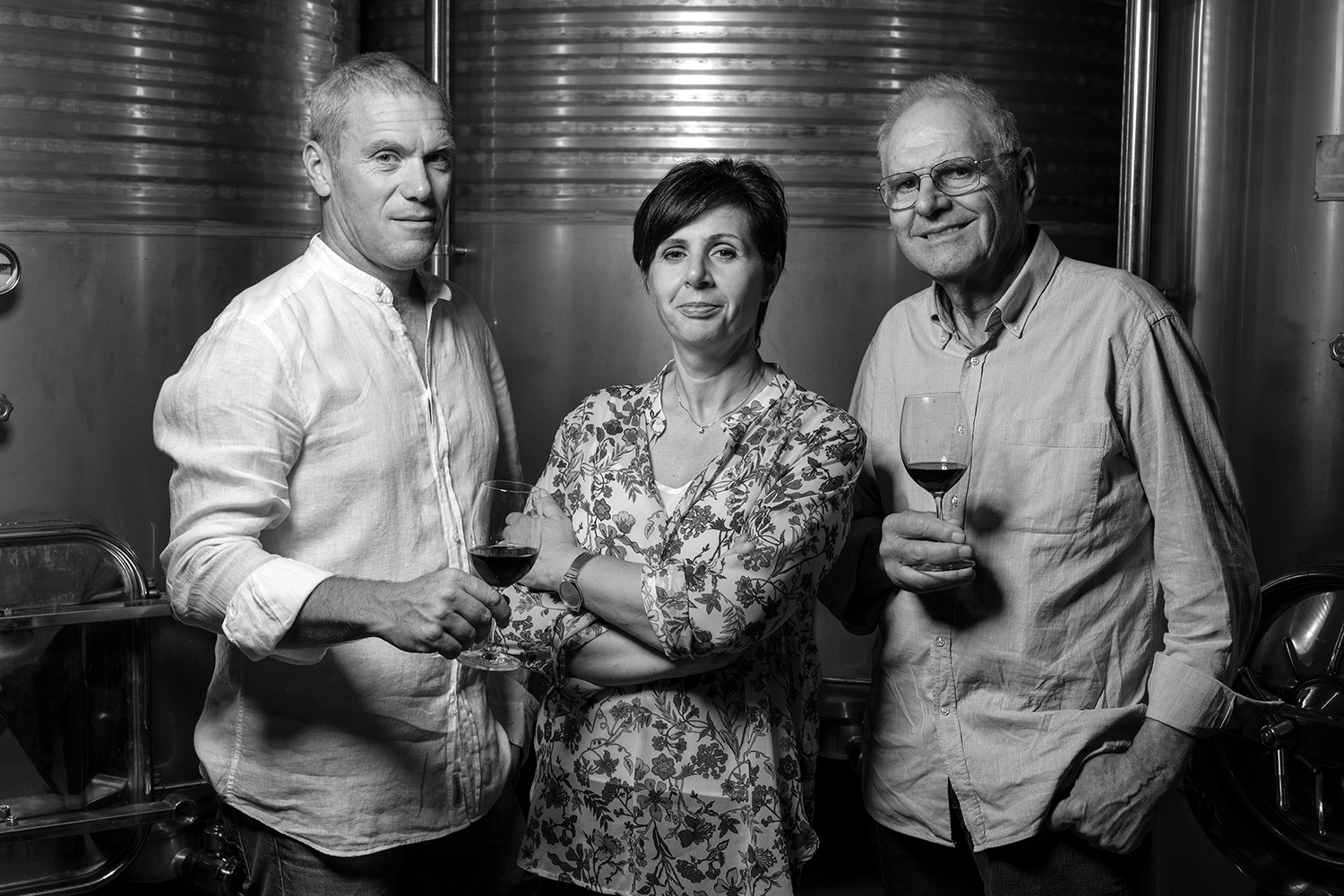 Podere di Marcialla From a long tradition
The Podere di Marcialla farm is located on a green Chianti hill, halfway between Florence and Siena and covers an area of 28 hectares of which 13 are vineyards and 8 are olive groves. The recent and ambitious project was begun in 2009 from the union of the Anichini and Passaponti families, who have been viticulturists for over 150 years in the territories of Barberino val d'Elsa and Certaldo.
Today Silvio Anichini, Giovanni and Maria Pia Passaponti run their farm with dedication and passion by utilising the method of organic farming. This is an idea which was realised back in 1988 thanks to Giovanni's respect and love of his land. The farm's philosophy of "eco-sustainability" is assiduously followed in every detail and translates into the daily search for the maximum expression of the terroir while fully respecting the environment and its biodiversity.