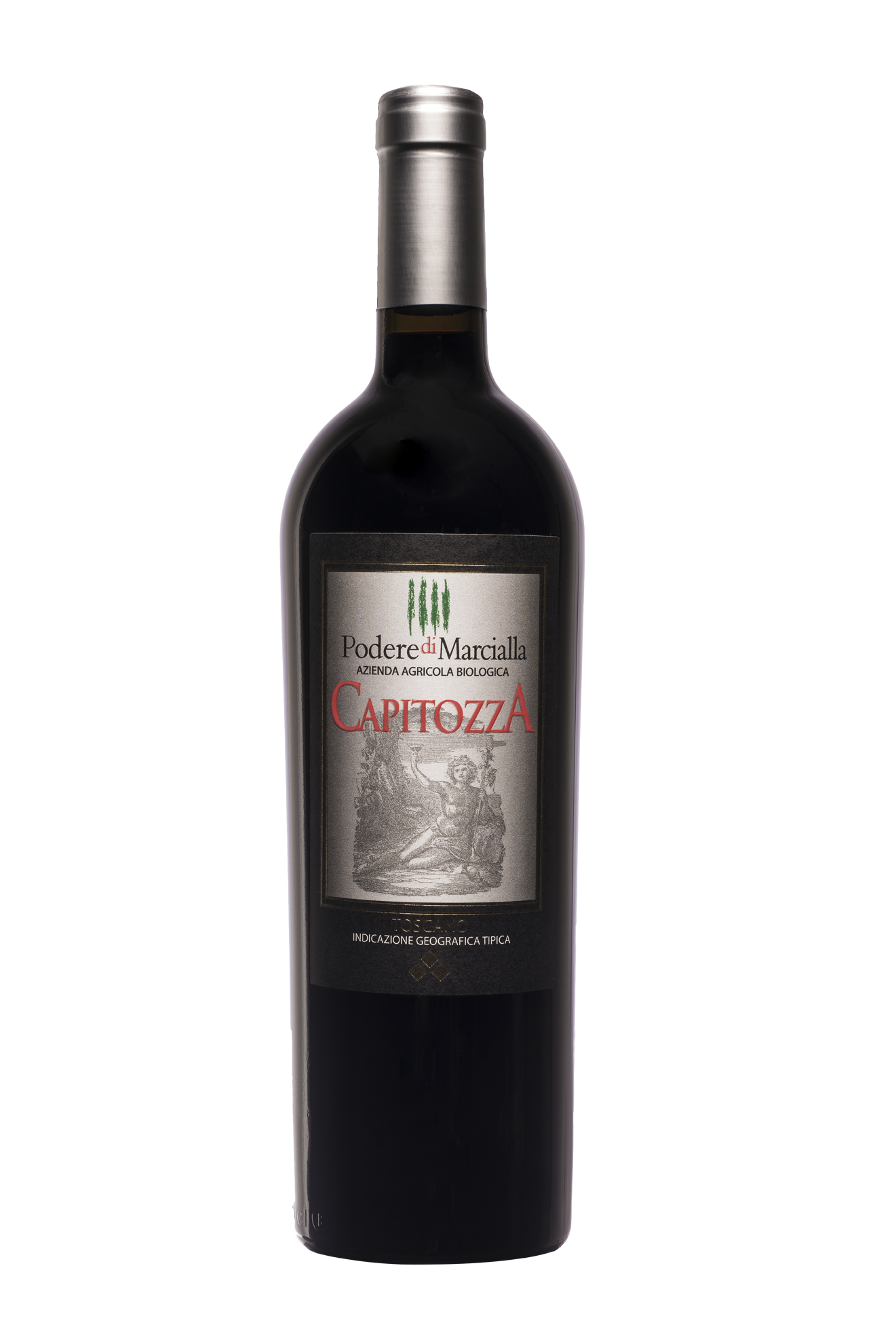 Capitozza I.G.T. Toscana
Rosso I.G.T. Toscana
Produced from a careful selection of Sangiovese, Merlot and Cabernet Sauvignon grapes and aged in French oak barriques for about 18 months. It is a wine with great personality and elegance. Ripe fruits and spicy notes. Balsamic and dense tannic finish.
Grapes: Sangiovese, Merlot, Cabernet Sauvignon
Production area: Marcialla
Maturation: 18 months in French oak barriques. This is followed by a period of refinement in bottles before being placed on the market.
Serving temperature: 18°C
Pairings: Red meats, roasted or stewed game. Polenta and mature cheeses.
Intense ruby red color, tending to garnet with ageing. Ample and elegant bouquet with hints of small red fruits and spices. Velvety and harmonious texture on the palate. Excellent balance between the tannic matrix and the fruit with a persistent finish.
This wine, produced from Sangiovese, Cabernet Sauvignon and Merlot grapes, is harvested manually in crates and further selected once the grapes have arrived in the cellar. The vinification of the grapes takes place separately in cement tanks at a controlled temperature of about 25°C. The maceration has an average duration of 20 days during which the alcoholic fermentation is completed. Daily rimontaggio (pumping must over the grape pomace) and manual follatura (punching-down operations which break up the 'cap' of pomace) are performed.
TECHNICAL DATA SHEET